Renewable
Energy Resources
Renewable Energy Sources in Western PA!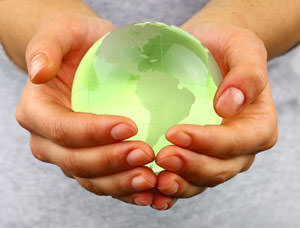 Renewable energy is super-green --a resource available locally and globally that doesn't have to be mined, extracted, refined or shipped from thousands of miles away. Although it takes technology and money to harness renewable energy, doing so doesn't harm the environment.
Kennihan's Dr. Energy Saver, is your locally owned renewable energy company, specializing in solar energy systems and installations. It can be a daunting task when choosing the right renewable energy source for your home, that's why we're here to help. Below, are the four renewable energy sources that homeowners can use to make their homes greener and more energy efficient.
Solar, Geothermal, Biomass, Wind Power Sources
Sunlight can generate electricity in a solar photovoltaic (PV) system, or it can produce hot water in a solar water system in Pennsylvania.
The earth's temperature (45-65 degrees F about 6ft. below the surface) can be used as a heat source and a heat sink in a ground-source heat pump system. Also known as a geothermal heat pump, this system provides super-efficient heating and cooling, and can even eliminate the need for a separate water heater.
Biomass (firewood and pellets) can be used in Wood and Pellet stoves to provide home heating.
Wind power can be harnessed by small-scale wind turbines that generate electricity for home use. Like hydropower, wind energy is more frequently used in large-scale applications than in home energy systems.
Kennihan's Dr. Energy Saver has expertise in renewable energy, and can install solar PV, solar thermal and geothermal heat pumps in Pennsylvania. Looking for a cost of a home solar power system? Call or email today for a free renewable energy evaluation and see which system is best for your home.
Using Renewable Energy in Three Steps
Is
renewable energy
a smart choice for your home? The answer to this question depends on several factors. A simple and sure way to assess the potential of renewable energy at your house is to take these three steps:
Reduce before you produce. BEFORE you consider installing a solar system or ground-source heat pump, it's important to make sure your house is adequately insulated and air-sealed. The goal is to reduce home energy consumption so that you won't be wasting the renewable energy you produce. Dr. Energy Saver can perform a free insulation evaluation and provide a free estimate for upgrading insulation according to U.S. Department of Energy recommendations.
Have your home evaluated for a solar system and/or a ground-source heat pump. While most homes can effectively accommodate a wood stove or pellet stove, the same can't be said for solar thermal, geothermal or solar PV installations. Based on a site evaluation, Dr. Energy Saver can discuss your best options for solar and/or geothermal heat pump systems. NOTE: Dr. Energy Saver has the most up-to-date information on state and federal incentives for energy-saving improvements, including renewable energy systems.
Have Dr. Energy Saver or our trusted partners install a state-of-the-art solar or geothermal heat pump system. If you elect to install a solar or geothermal heat pump system, Dr. Energy Saver can handle the installation from start to finish.
Start Saving Energy and Money With A Renewable Energy Upgrade
Call 1-888-370-6924 or contact us online to schedule an estimate with us, your trusted renewable energy company in Western PA.
Interested in learning more about saving energy and improving your home's comfort? Schedule a home energy audit in Pennsylvania. We proudly offer wind, geothermal, and solar panel installation; solar energy systems, and more renewable services in Kittanning, Butler, Cranberry, New Castle, Beaver Falls, Slippery Rock, New Brighton, Ellwood City, Beaver, Rochester, Mars, Ford City, Sarver, Freedom, Valencia, and neighboring areas.
Looking for a price? Get a no cost, no obligation free estimate.